We offer high-quality precision cutting of fluoroplastics and plastics.
Using NC lathes and milling machines, we can manufacture products with stable dimensions in PTFE (Teflon) and other difficult-to-machine materials.
From complex requests requiring as small as a few millimeters, to straightforward requests requiring exact lengths, we can meet your precise specifications.
We are proud of our 35 years of experience in the plastic cutting industry.
Leave it to us for precision machining.
Products
Video available on Youtube.
You can also visit our Products and equipment pages.
We can process small lots (1 piece) requests without the need for molds.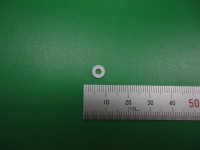 Kawamura can meet any customer's needs from small lot prototype production to mass production of thousands, or tens of thousand, of units according to customers' requests.
We can also provide additional processing for existing products.
Please feel free to contact us for a price and delivery estimate.
We provide precise and complex processing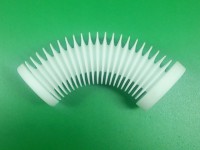 We have been in business for 35 years, specializing in resin cutting.
We are confident in the quality of our products and processing technology.
We specialize in the processing small sizes (φ20 or smaller).

Compatible with various resin materials.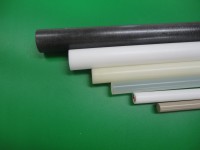 Compatible with PTFE・PCTFE・PEEK・PFA…
Other consultation is available.